Aromatherapy consultation
I am an internationally accredited Certified Aromatherapist and Associate member of IFA (International Federation of Aromatherapists). I obtained my certification at the Panarom Aromatherapist Institute by Adrienne Feller in Budapest, Hungary.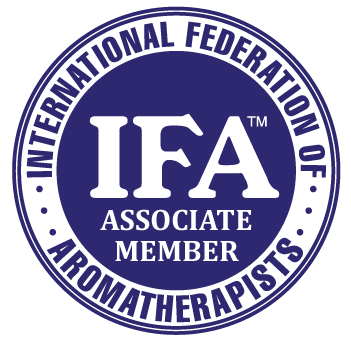 Aromatherapy is a science-based practice, where we learn about the chemical compounds and properties of the different essential oils and aroma waters. Essential oils are plant extracts which are derived through distillation or CO2-extraction and will give you a full spectrum, all the active ingredients of the plant itself. The exact chemical map defines the properties and areas of application.
I incorporated my beloved new field into my GeorganicMethod Lifestyle management packages, yet you are now able to book 1-to-1 aromatherapy consultations with me separately, which gives you the following information:
Application of essential oils

Benefits of using essential oils

How to shop and store essential oils

How to incorporate essential oils into your home and daily routine

Bespoke advice on which essential oil product to use or is best specifically for you
I represent Panarom and ADRIENNE FELLER brands. I believe in Adrienne Feller, the person behind the brands, who is not only the founder of the them, but also the creator of all of the products. All of them have been chemotype tested, are 100% pure, 100% natural and authentic. In case these products are not available to you, my studies allowed me to guide you to the best products for your current or potential problems and issues. I have carefully selected a list of brands and products in which, apart from Panarom, I trust and meet the standard, so that I can recommend them. My clients have had great results with Panarom products and have been very satisfied with my other branded plans as well, so you can be sure that you are in good hands.
How does it work?
1st You can choose from 30' or 60' minute consultations
2nd Once your payment is settled you can book an appointment through in the below link:
3rd At our consultation we discuss your needs and wants:
in case you are able to buy the brands I work with I will suggest the specific products for you

in case you are NOT able to purchase the brands I work with then I recommend products of other brands I trust and had research of

in case these mentioned products are not in your area and you can't order them online either, I will do research on what's available in your area and offer alternatives.
PLEASE NOTE THAT THIS SERVICE IS NON-REFUNDABLE AND CANNOT BE RESCHEDULED AFTER BEING BOOKED.
See our Terms & Conditions here.