Georgina uses natural, healthy products and works with companies who follow similar principles.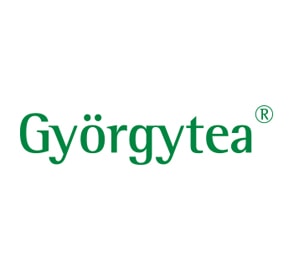 Györgytea
Georgina drinks Györgytea's herbal teas for health promotion. The Györgytea products, based on the instructions of Uncle Gyuri Szabó – the Bükk medicine man – are made with utmost care, not containing additives or preservatives and ingredients are exclusively Hungarian herbs growing wild. Here you find the right cup of tea for many problems.
Heroes of Responsible Dining
It is a non-profit organisation in Hungary. The members of the team are there for you to find out more about eco-friendly gastronomy. Our mission is to support a sustainable and healthy diet. We, heroes know that the food people eat has more to offer than you think. The foundation thinks, with eco-friendly solutions we can make everything greener and healthier. We believe that everyone can be a hero and by little steps we can change the world. Follow us and check the illustrative work about eating habits and lifestyle we live. You will be surprised how much you don't know.
I help the team whenever I can and offer 1% of my tax to the organisation.
Georgina is BY FAR the best trainer I have had.