How to prepare for Christmas – naturally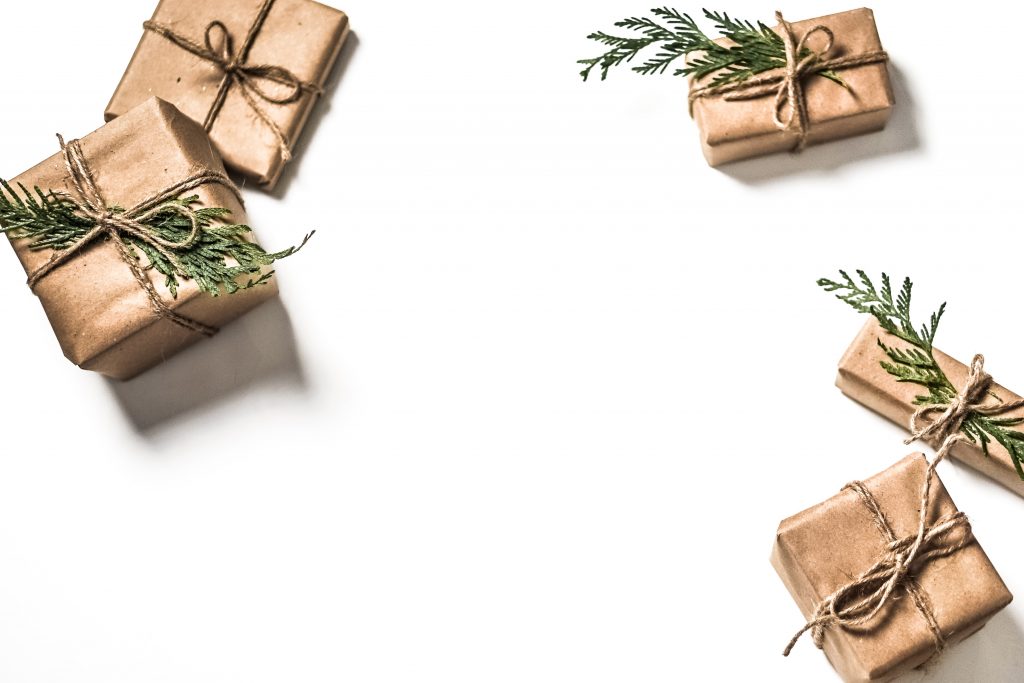 "Slow down" – you hear it enough: do not spend your time with insane Christmas shopping, rushing around and getting nervous. Of course, it is not that easy in the 21st century, but I now share some natural gift ideas so that you can feel better and make your loved ones happy:
Instead of big shopping malls, choose the beautiful little Hungarian shops. Shop Hungarian designer, artisan and handcrafted products. Wrap it in natural materials such as paper, real twine rope, linen pouches or canvas bag – they can even reuse it after. Natural and handcrafted products are sometimes cheaper: my tips will include everything from a few hundred products to the more expensive leather bags, so you will definitely find an alternative that suits your wallet and the taste of your loved ones.
1. Designer products, handcrfted gifts:
Dress and accessories:
– Touchmenot: Hungarian, clothes and accessories made from organic certified cotton.
– PamutApparel: 100% fairtrade organic cotton clothes.
– MalinkoBags: Hungarian, handcrafted bags and accessories made from sustainable, natural and non-chemical materials.
– BlindChick: Hungarian, handmade, waxed backpacks and bags for cyclists and nature lovers.
– Repityke: Hungarian ecodesign bags and accessories.
– DucsaiLeather: Hungarian, high-quality bags and accessories made primarily of plant-based tanned leather.
– Racka: Hungarian made backpaks, bags and accessories.
– Textil Szakacs Niki: Hungarian textiles, scarves, eye masks, bags dyed with plant-based dyes.
– Botanika: Hungarian handmade, sustainable fashion and textiles painted with natural plant-based dyes.
Jewellery:
– Zer Jewel: Hungarian handcrafted jewellery.
– Plantethics: fair trade, sustainable and handmade jewelry and accessories.
Bio make-up and cosmetic products (not all Hungarian):
– AdrienneFeller: Hungarian, professional and high-quality cosmetic products made with 100% pure essential oils and natural, plant based ingredients, such as face mist, hydrating balm, facial oils, moisturizer products, face cleansing products, essences, elixir, 100% pure essential oils, sun lotion products.
– Nagora: Hungarian natural cosmetics made from palm oil-free, vegan, COSMOS and BDIH certified ingredients, such as hand creams, facials and cleansers.
– Manna: Hungarian, palm oil free, vegan, COSMOS and BDIH certified natural cosmetic products such as soaps, bath balls, deodorants, essential oils.
– Fleur De Lin: Hungarian natural cosmetics, facials, deodorants.
– Naurel website: you find bio make-up products from different brands.
Book:
– Csipet publisher: demanding cookbooks from Hungarian and foreign authors, in Hungarian, also available for online order.
Ceramics, kitchen, zero waste home:
– TheSortingBags: practical linen bags, textile bags and backpacks, textile napkin, non-paper towel, fridge cap and soap bag.
– ShamoBags: super wooden cutlery and bowls, canvas bags, backpacks, rush baskets and slippers, waterproof bags, linen bags.
– Cibi: reusable napkins for sandwich packaging, reusable pouches and textile napkins.
– BlessYouTextil: textile napkins and tissues.
– Error'N More: rustic potter products – cups, plates, platters, accessories.
– TundeRuzicska: beautiful art crafts – cups, plates, platters, accessories.
– Enikő Kontor: rustic vases and platters.
– LantosJudit ceramics: modern potter products – cups, plates, platters, accessories.
Stores (where you can find the products of HUN designers and craftsmen):
/most of them having Hun website only/
– Prezent: Hungarian handmade products and their own organic clothing brand Touchmenot – organic cotton clothes, hats, scarves, belts, bags, kitchenware, booklets, diaries, natural children toys, candles.
– CikkCakk stúdió: shop of Botanika, PLANTETHICS, Shamo Bags, studioreta and evuska.home Hungarian designer and artisan brands.
– Printa: self-branded natural designer clothes and handicraft items – dresses, pillows, pictures, graphics, bath and kitchen accessories. One of the first EcoConscious brands in Hun
– Pauza: Hungarian natural handcrafted products – blankets, candles, picture frames, bathroom and kitchen accessories.
– ZeroHero: online webstore with Hungarian handcrafted products such as ShamoBags, Cibi and Felelős Gasztrohős calendar.
– Hulladékmentes.hu: online zero waste products, such as Zero waste book or old-school coffee machine.
– Nepazarolj: package free shop where you will find seeds, dried fruits, pastas, flour, oils, vinegar, sweets, Hungarian jams and syrups, teas, spices and herbs, dairy products, natural cleaning products and zero waste products and much more to help you shop for the Christmas menu.
– Ligeti Bolt Csomagolasmentes: the other package free shop in Budapest where you can buy glass bottles, sugar-free desserts, seeds, dried fruits, pastas, four, oils, vinegar, sweets, Hungarian jams and syrups, teas, spices and herbs, dairy products and zero waste products – all the ingredients you need for your Christmas menu.
Other:
– Panarom: 100% pure natural essential oils, essential oil mix (for yoga as well) and diffusers by the beauty- and aromatherapy expert Adrienne Feller.
– Györgytea: with the knowledge of Uncle Gyuri Szabó (the Bükk medicine man), they make 100% additive-free teas and extracts, exclusively harvested from Hungarian herbs. In addition to the unique teas, you can also purchase a selection of fine tea blends, herbal extracts, gift boxes, Uncle Gyuri Szabó's books or calendars.
– Hereos of Responsible Dining calendar: a super calendar with sustainable tips, featuring seasonal vegetables and fruits.
– Malinovka: handmade time sheets, sketchbooks, booklets and other stationery made with traditional, manual binding methods and from recycled and creative materials.
2. Workshops, vouchers:
Choose workshops for your loved ones where naturalness and sustainability is important, such as: textile printing workshop (@shamobags), paleo fondant making workshop (@franziska), flower salt making workshop (@bazsalikomoskert) or pasta making workshop (@varosikonyha).
3. Handmade gift ideas:
You can create beautiful things with your own hands. Whether cheaper or more expensive, this is always a winning idea, as your love is there. Knit a scarf, sew clothes, paint a picture, make your own cd, bake additive-free cookie, make homemade pasta or make a pre-made cake base in jar.
4. Farmers market:
Another great tip is to visit the Hungarian farmers markets, where you will find additive-free, organic and handmade products. A few of Budapest's farmers markets to look for: RómaiParti Market, Pancs Gasztroplacc, Kiskert Market, Szimpla Market, Vegan Sunday Market, Czakó Market, Biokultúra Ecomarket, Hegyvidék Producers Market, Moving Market, Hold Street Market. From chutney gift boxes to books, from gifts to Christmas menu ingredients, you'll find everything in these markets, even on Golden Sunday (and Saturday): my favorite producers are the @szorgosgazda, @diochutney, @mesterkamra, @kanálka, @viblance, @tunki-tunki, @cilikert.
In addition, if you are looking for a real sourdough pannettone or Hungarian bejgli, I wholeheartedly recommend Jacques Liszt bakery products (@misiapek).
5. Training:
There is nothing better than supporting your loved one's New Year's resolution plan. If this would be workout for you, family or friends, feel free to check my online workouts. If you are interested in personal training, please email me on the contact menu of my website. The Georganic Method is natural, healthy and sustainable.
Follow the craftsmen and producers mentioned above on Facebook or Instagram as they are natural and sustainable throughout the year.
Hope I could help in this Christmas madness! 🙂
Merry Christmas!
Healthy regards,
Georgina
*
If you want to further deepen your knowledge, check out our packages or subscribe to our newsletter.
Photo by Caley Dimmock on Unsplash